XY Plotter
This is just a place holder until I get something written up.
The project Gallery is here! There are larger pictures and even some notes.
7/25/2017
I got the plans for this from Thingiverse. There, it is called "The selfdrawing painting." I built it pretty much as designed. I used a piece of plywood for the base and cut it to fit my rods which were 500mm long. I did not want to cut them so I just adapted the design to fit my rods. Note that on the Y axis my rods extend out the top. I drilled out the printed piece and added two set screws from the top. I used an Arduino Uno running grbl1.1 and a cnc shield (kind of like CNC Shield I found on eBay). The thingiverse page leaves a lot out, like the electronics set up, which was ok by me as I wanted to use what I had on hand to build it. I added a cable chain for the Y axis because I did add a servo for the pen lift assembly which I got from the Drawingbot on thingiverse. I originally built that one but could never get the coreXY kinematics to work right. So, I went with what I know would work, a standard X Y plotter design. I bolted the pen holder from the Drawingbot onto the pen holder on 'the selfdrawing painting' design.
I am still not having an easy time converting images to gcode and having it work like I want. There should be an easier way to to input an image and spit out gcode. The mechanics of the project work fine as does the basics of grbl and the CNC sheild.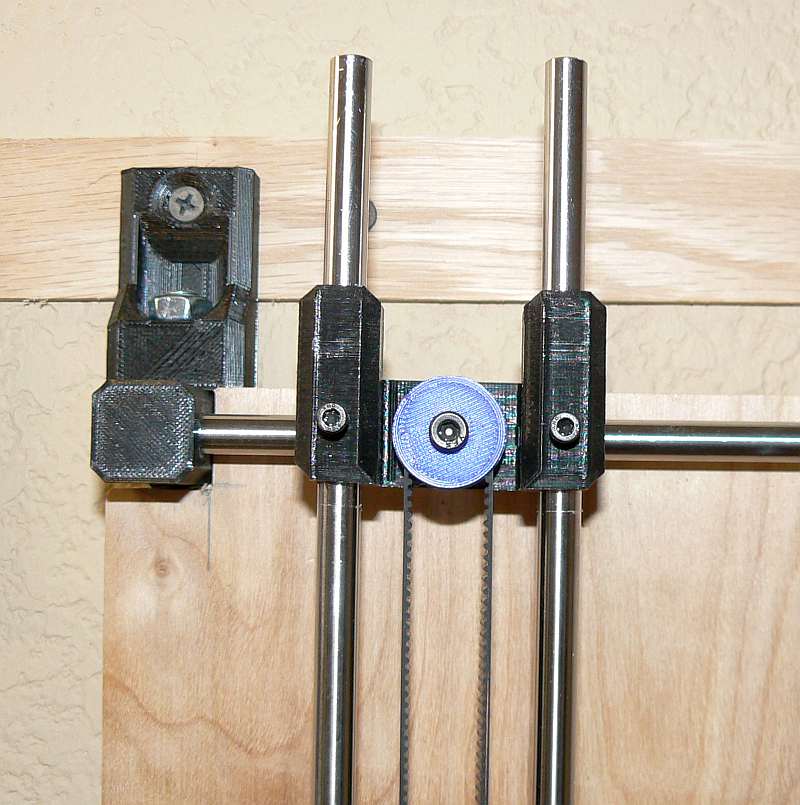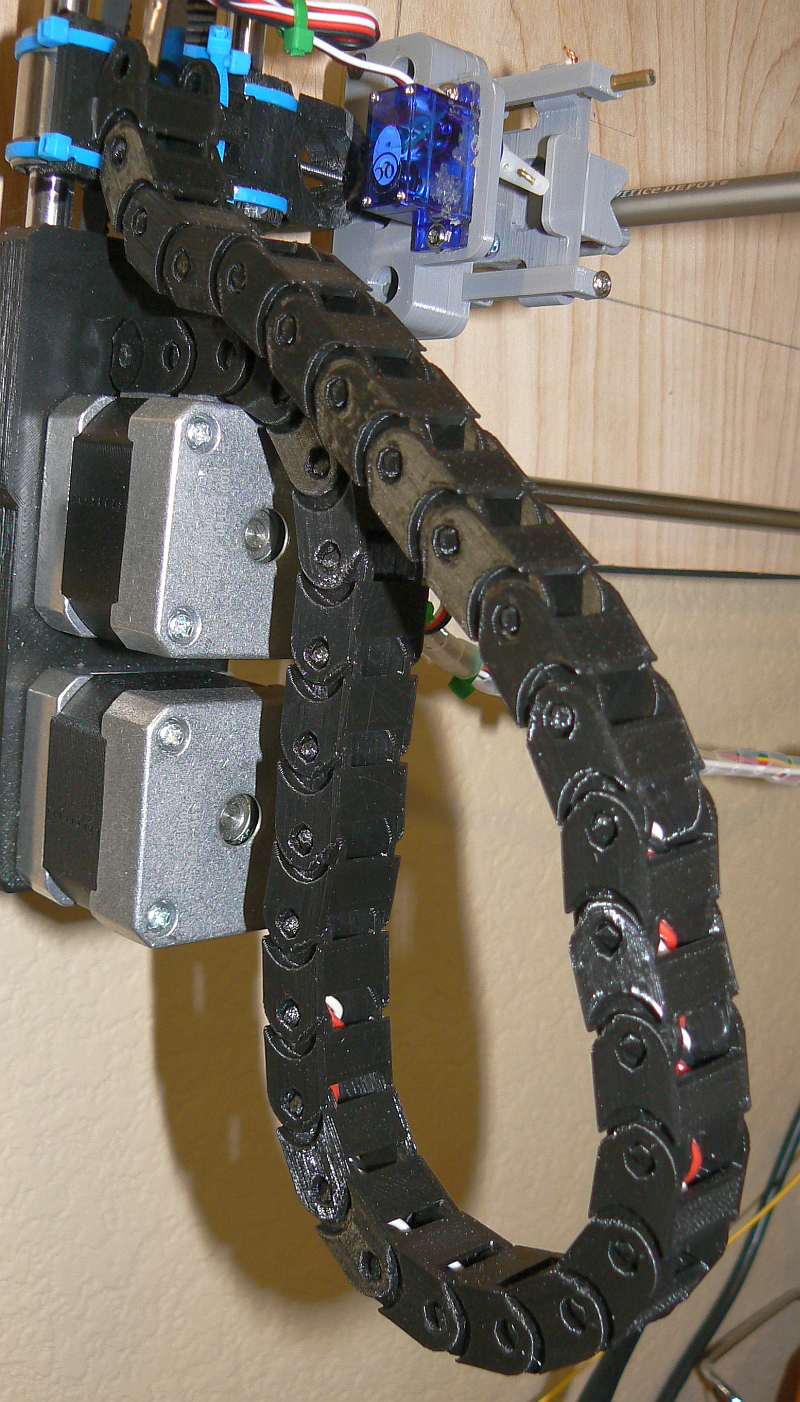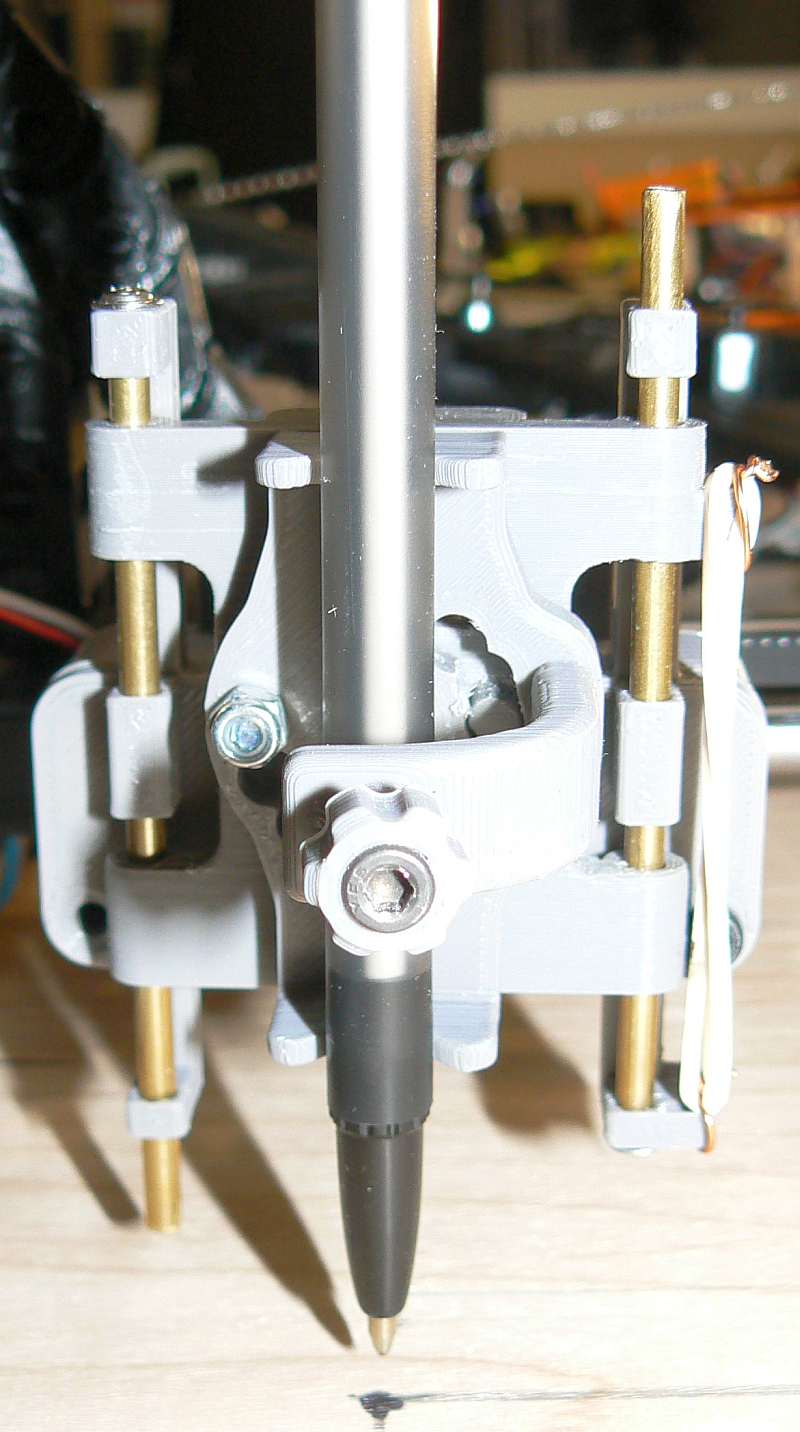 7/9/2017
Just getting the photos up, more to come.