K2SO Printer Project
This is the project page for K2SO's head project. Check out the Gallery for larger pictures and some more notes...
8/9/2017
It has been finished for a bit, but I needed to take some pictures. So, here it is. I am ok with the way it turned out, though, keep in mind, I am learning how to paint props and stuff all over again. Enjoy the pictures. And as always, check out the gallery for larger pictures and the complete set.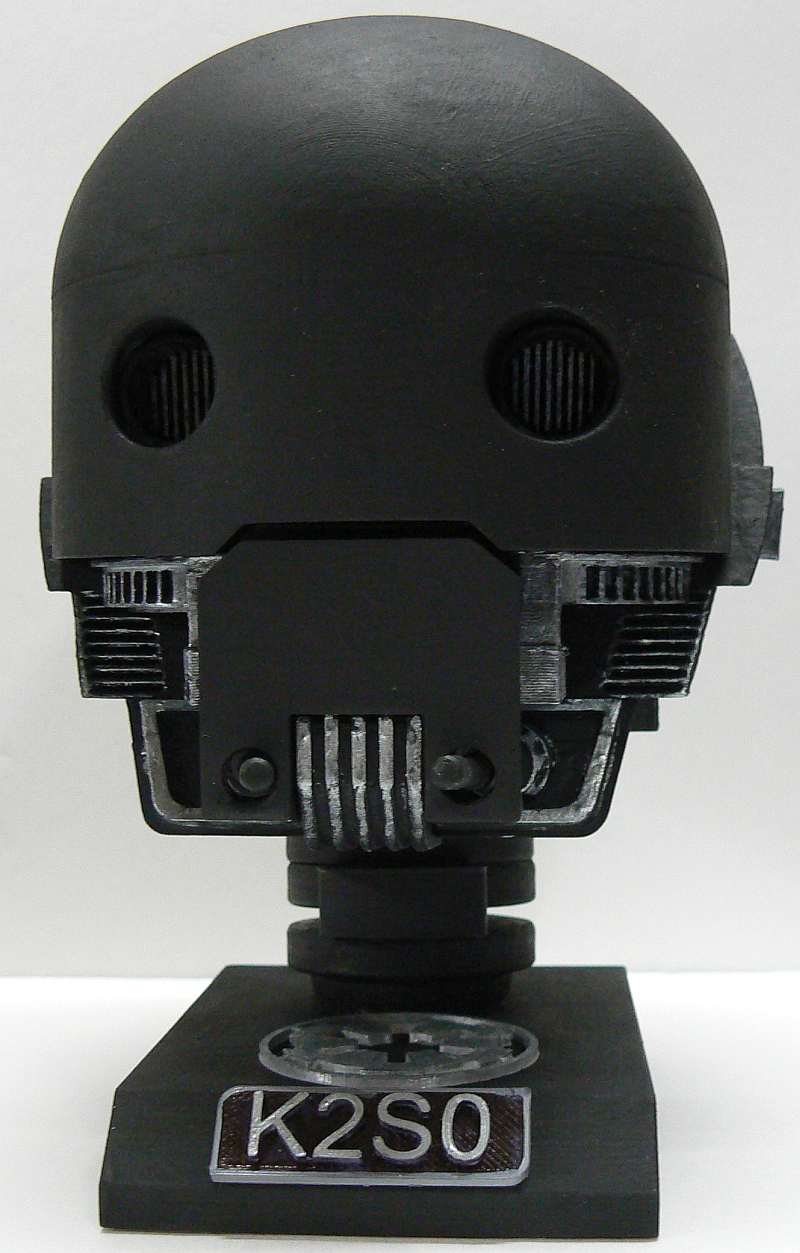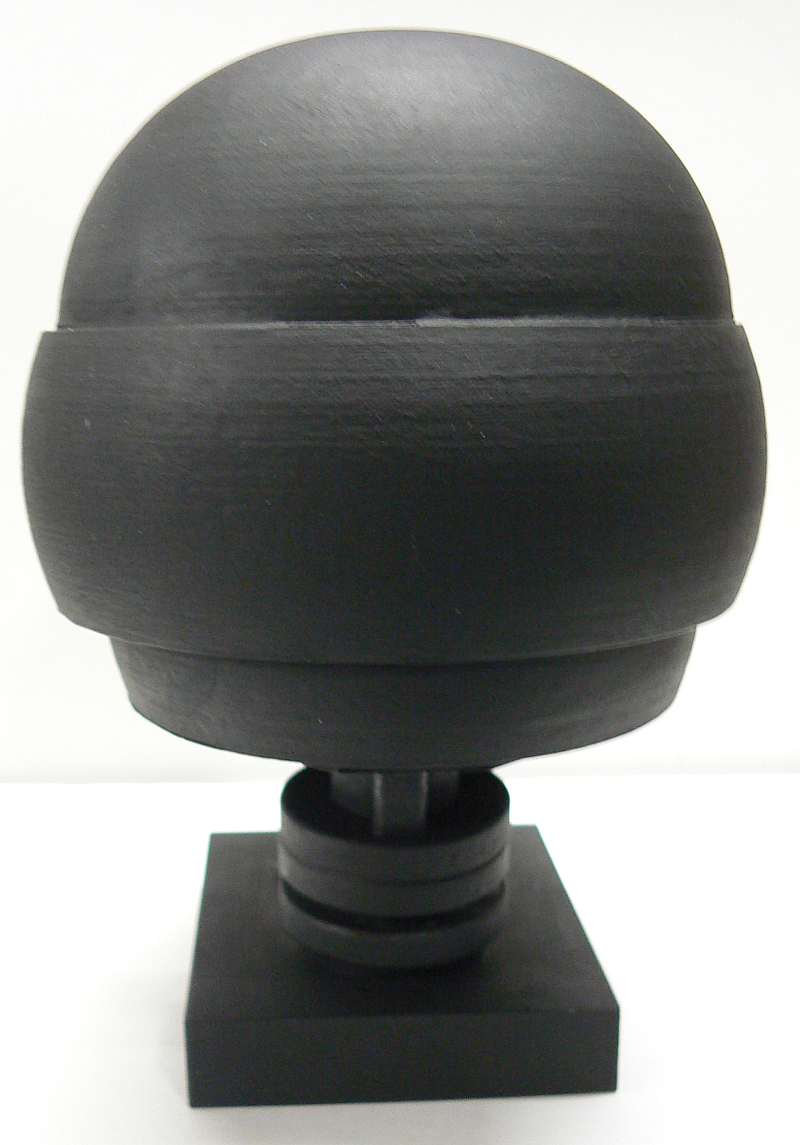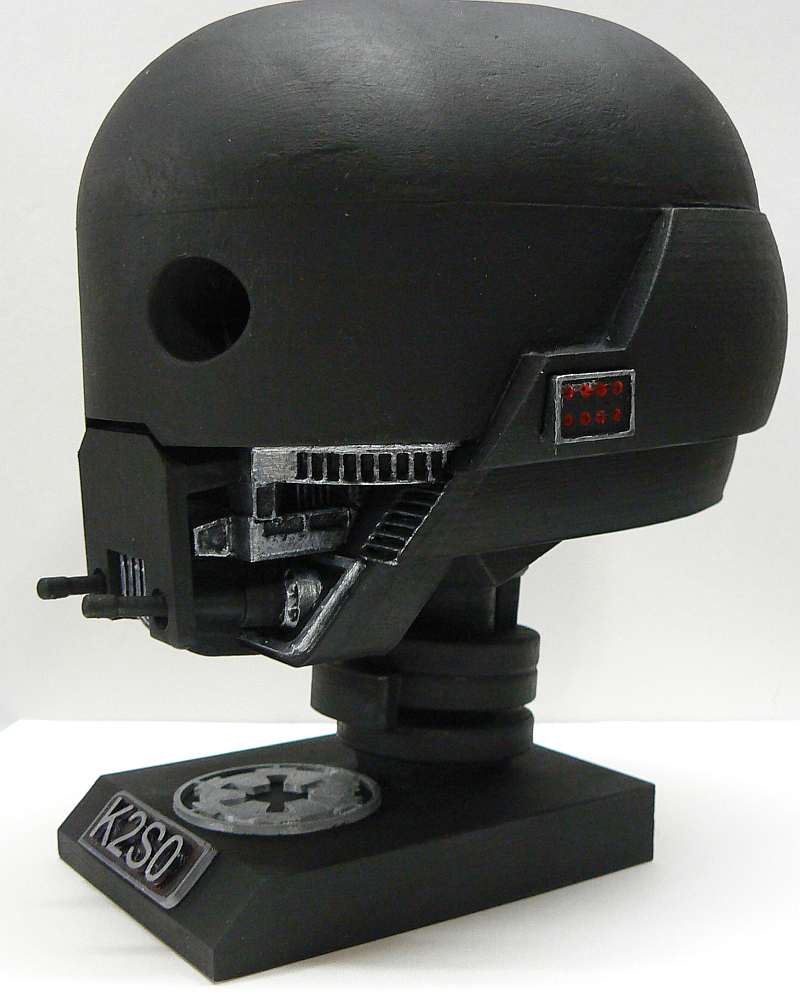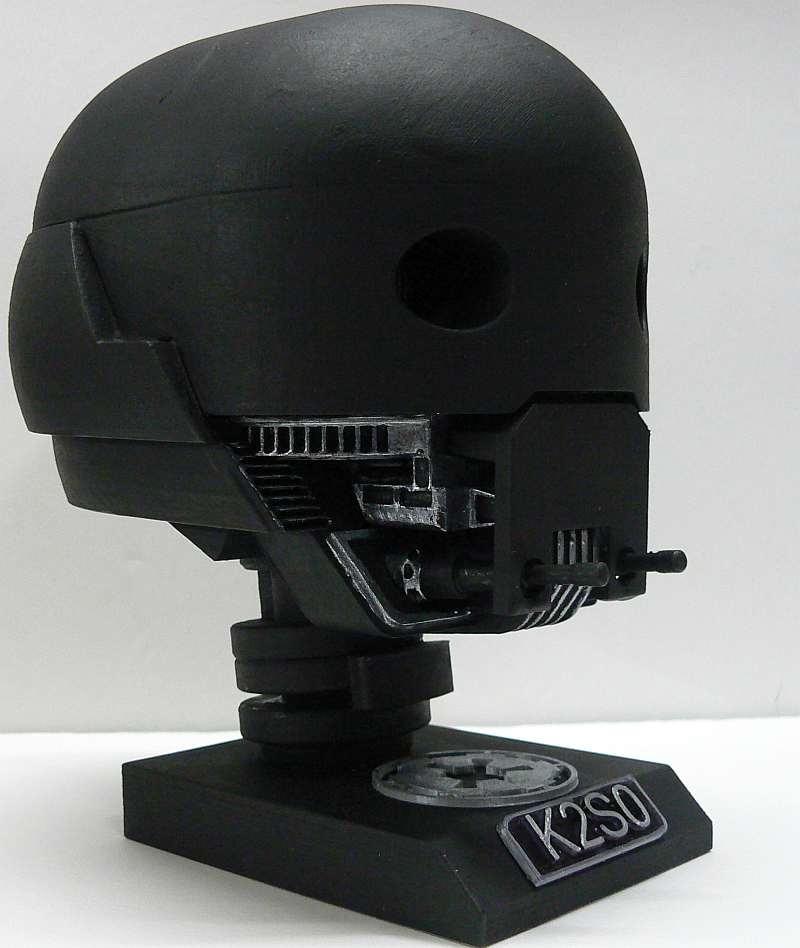 7/25/2017
After 30 more hours of printing (I kept track this time!), I have all of the pieces I needed to reprint, reprinted. Shortening up the back piece 3.5mm was most of the trick. I also had to do some sanding on the middle piece to help it match up a bit better to the head band. It wasn't off much, but just enough to make a bigger gap than I would have liked. I am pretty happy with where it is at the moment. I will add some photos here and the gallery shortly... Next up, painting and final assembly!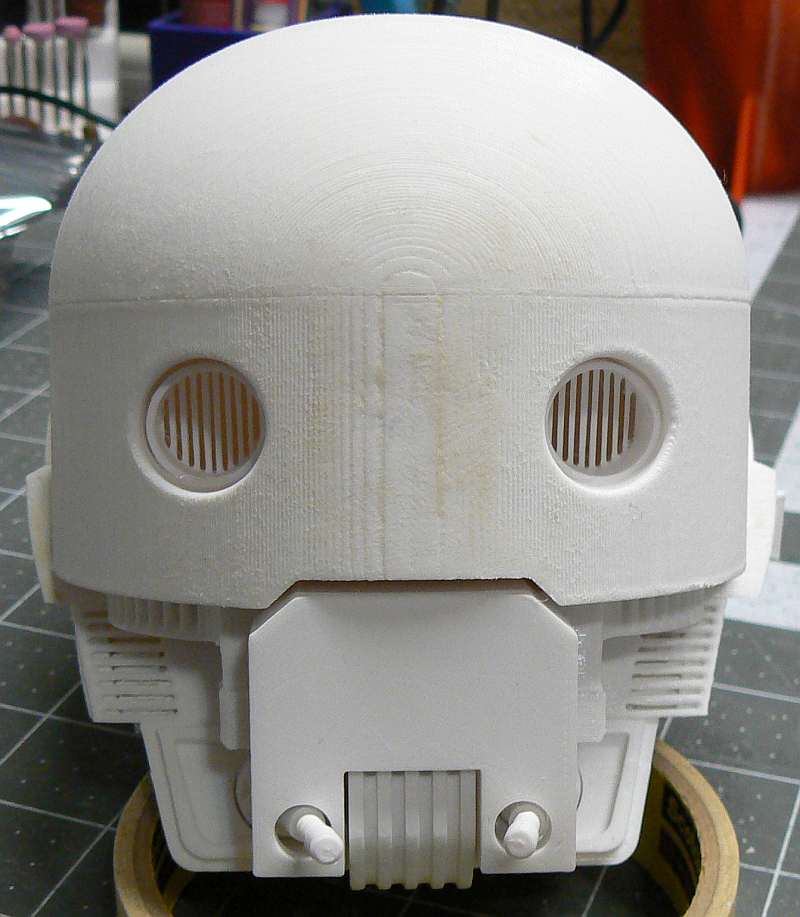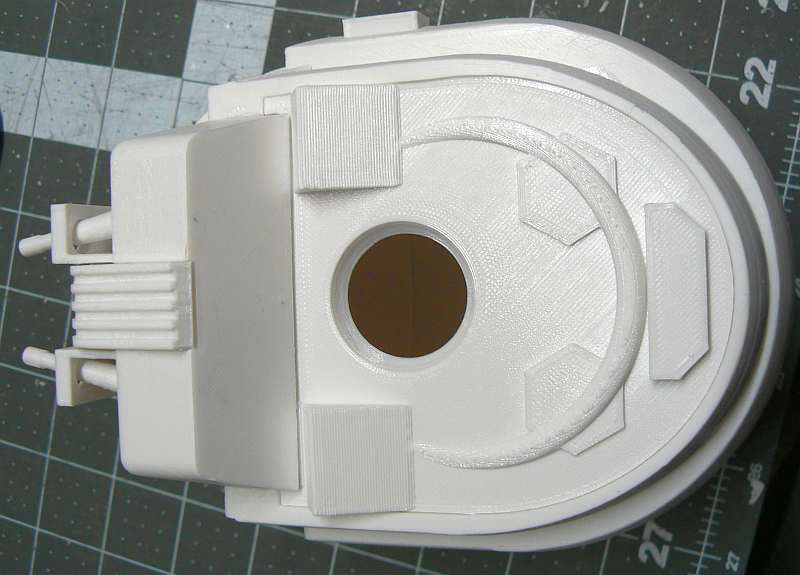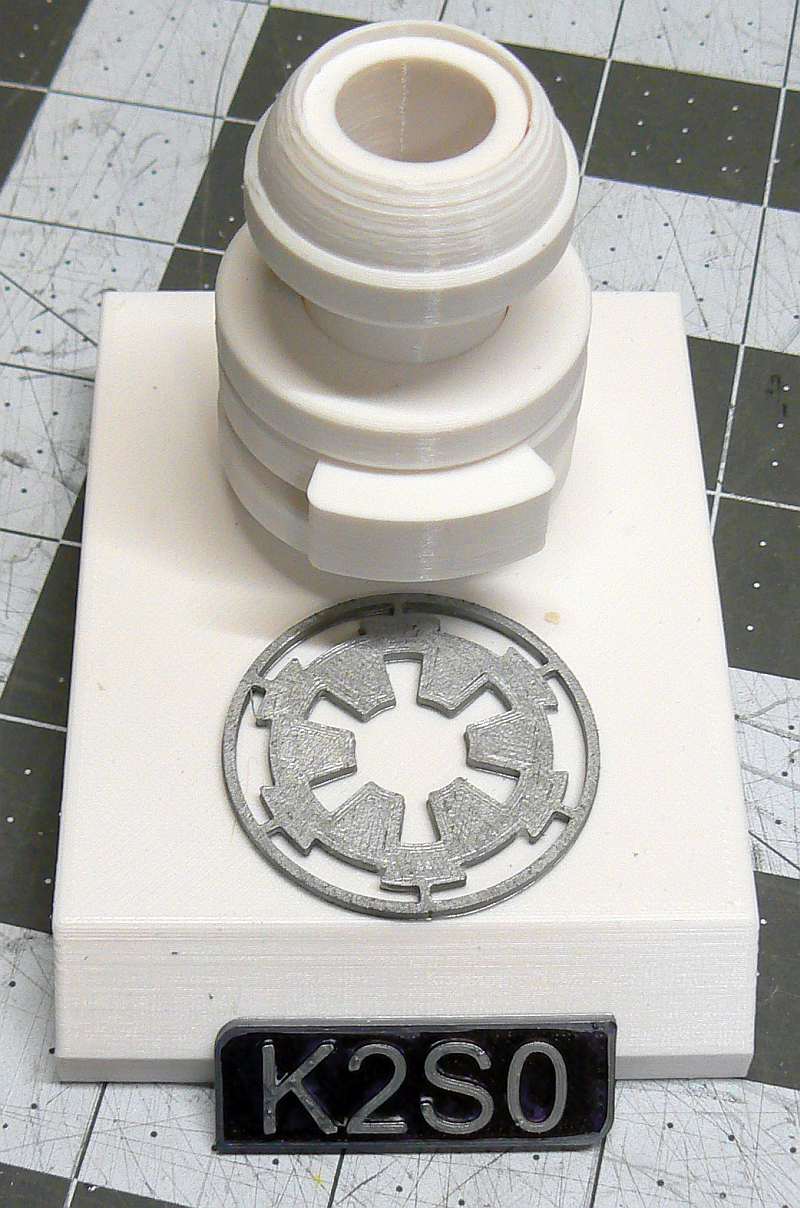 7/23/2017
This one is kind of like putting together a 3d puzzle with a 2d picture... It has been quite frustrating. BUT, I did finally get it figured out, sort of, and I do not like the way the top of the head turned out. It is probably a result of me fitting and gluing and trying to make things fit where they weren't supposed to. There are gaps and I did not get things lined up well. It would have been a bit easier with some registration marks or pins to help line things up and match the edges. You can see it in the head picture below. As always, bigger pictures are in the K2SO gallery.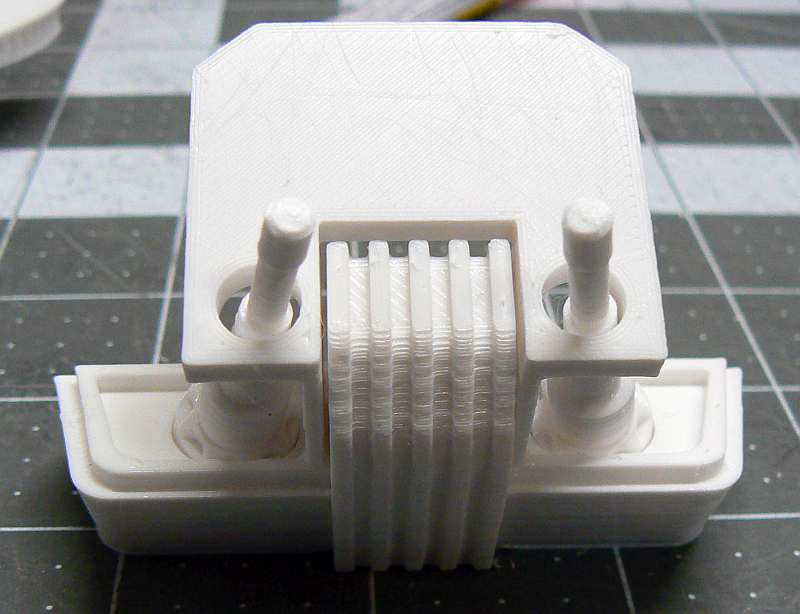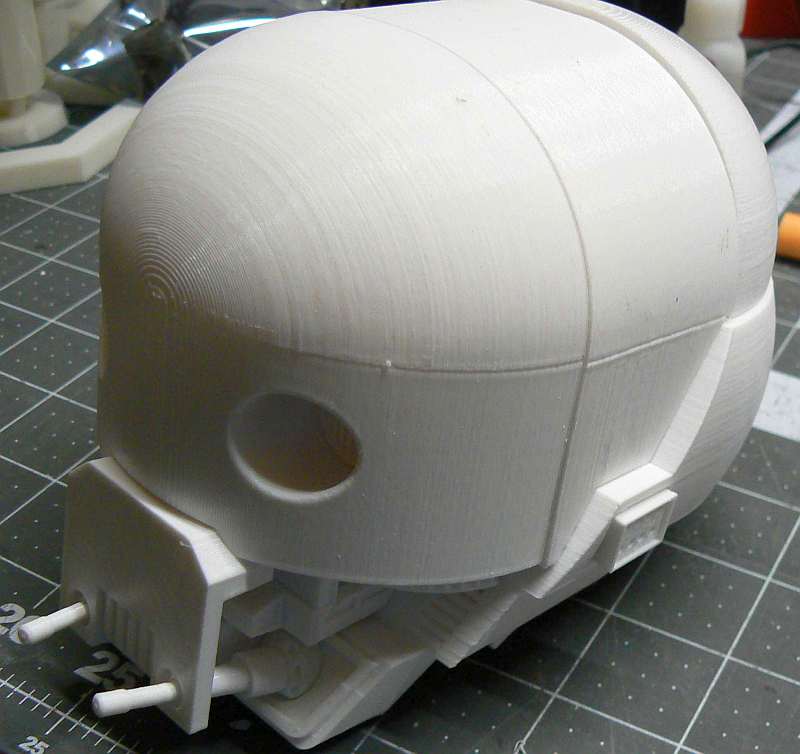 7/21/2017
After some 20 hours of printing (edit: severely under estimated... Probably closer to 40 hours), I have one more piece to print... Then the assembly can begin.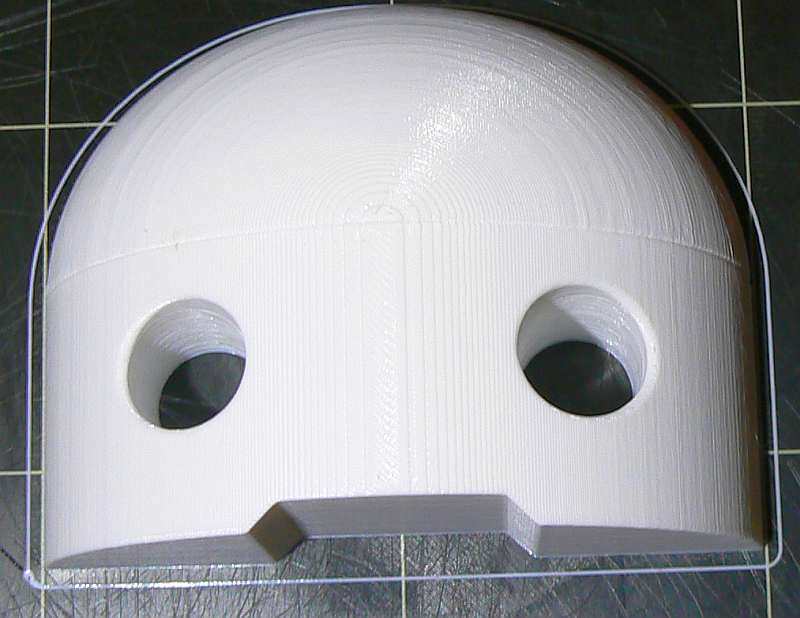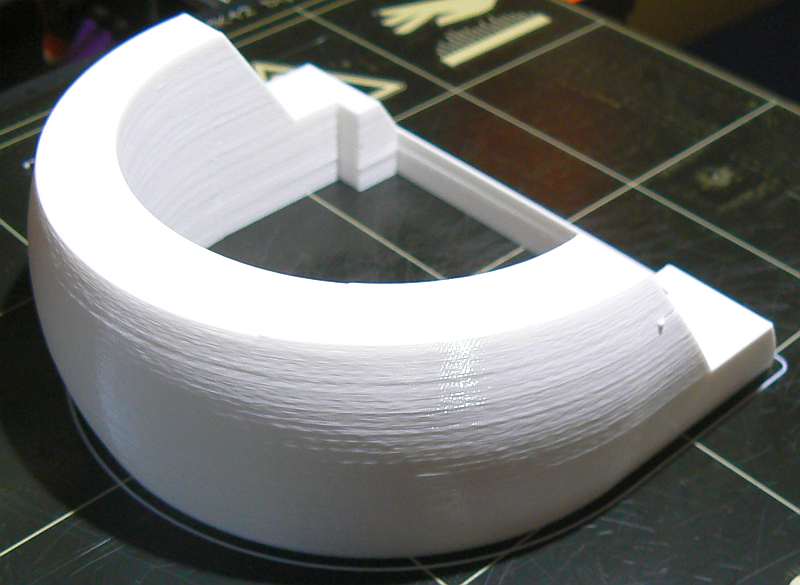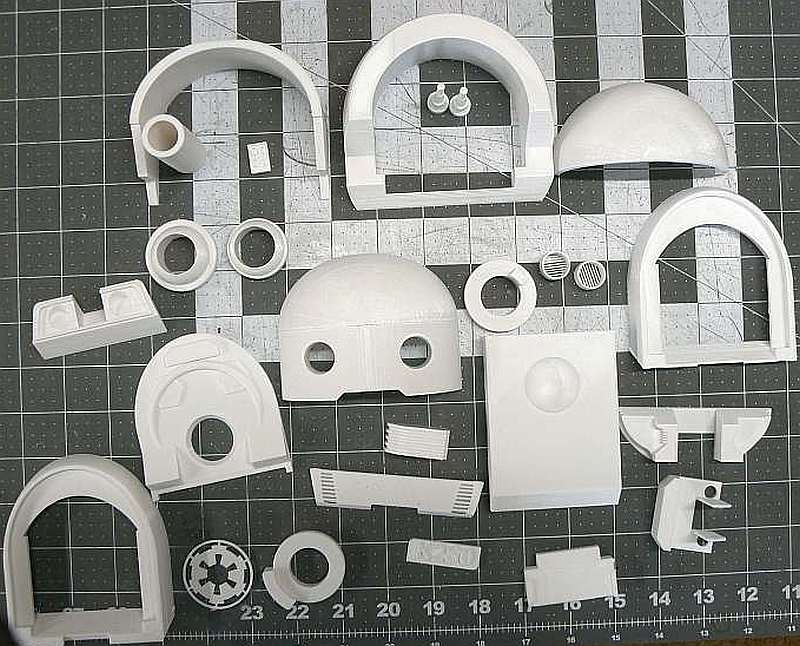 All parts are printed. Now, I just have to figure out how to assemble it!
7/18/2017
Some of the first parts printing.