---
InMoov Head
>
InMoov Robot Head
You can read about the full open source project here: http://inmoov.fr/
The Build It Page is here: http://inmoov.fr/build-yours/
The project Gallery is here! All of the pictures in a larger format with some additional notes.
7/17/2017
Another fun filled week... I realized two things. I had missed some updated parts from the InMoov website (always check if you downloaded them from Thingiverse.com. And after installing the new parts, my neck would not rotate left or right, it seemed like it was binding. I also noticed that I had not routed the wires for the 4 servos in the head through the neck. Well, I did the neck and jaw server, just not the 2 for the eyes. As I was trying to fish them through, the servo extension leads kept coming apart. I decided to go ahead and splice in a section of wire to get it through the neck. I ended up doing it for all 4 servos. Fairly simple job, but you must be sure to keep the wire colors connected correctly. I also heat shrinked each wire and did a bigger piece over the smaller individual wires. I tested each after rewiring and assembly. The binding was actually because the two screws for the back of the skull (new piece) we a bit too long and pushed plastic into the space for the gear to rotate the neck. I had to trim out the plastic and shorten the M4 screws. Now InMoov turns properly. I use a servo tester to move and center the servos, though you could use an Arduino with a servo program.
Here are the pictures...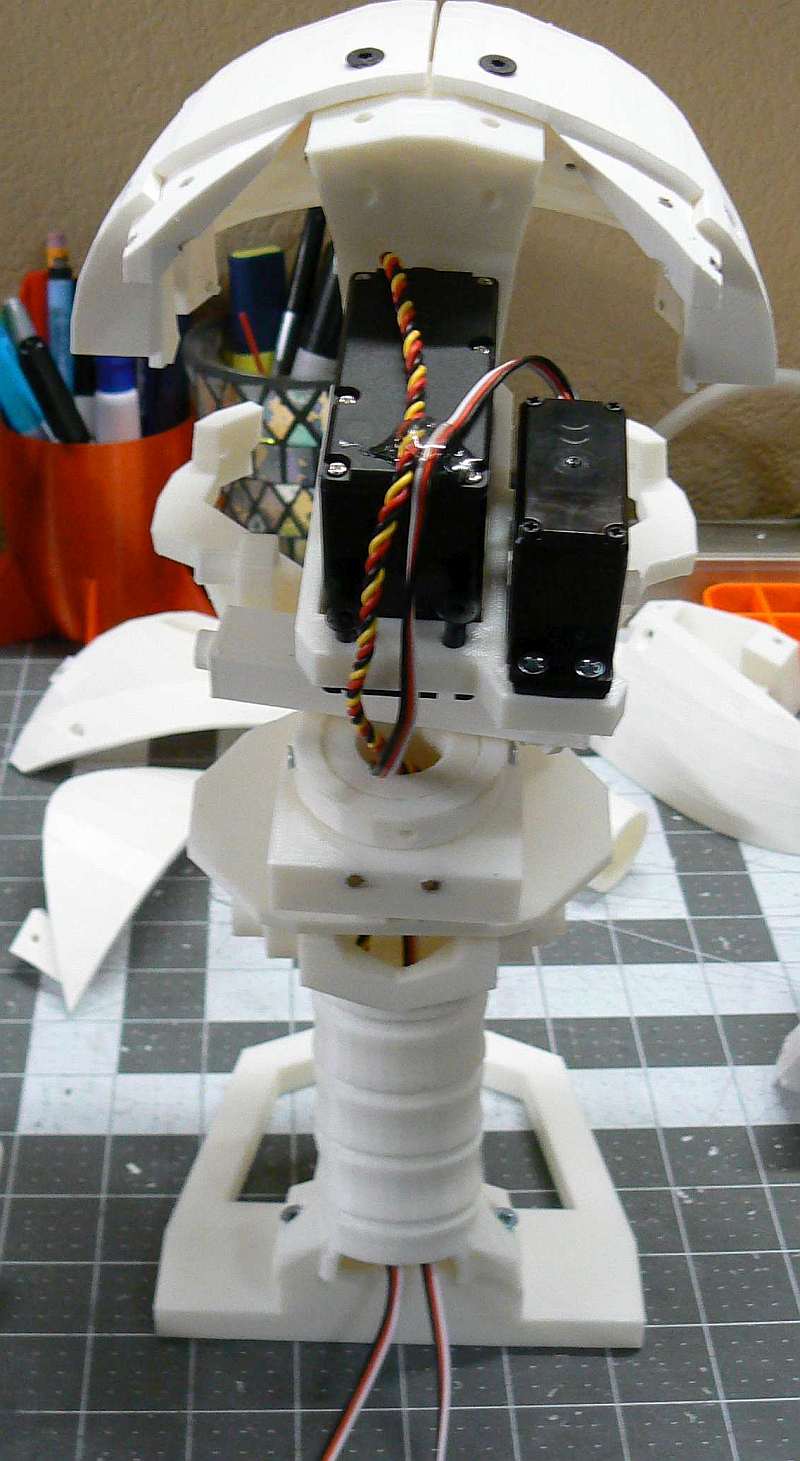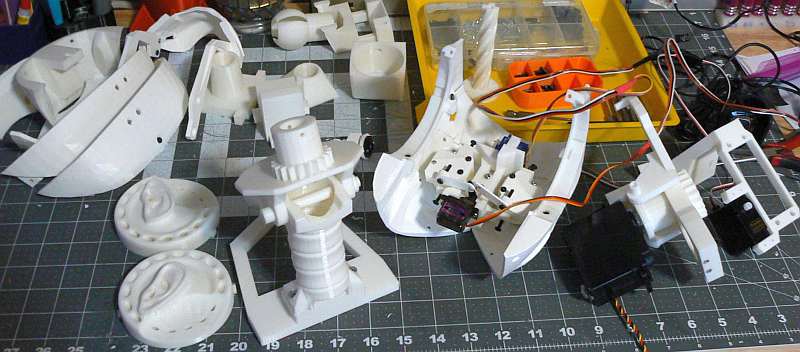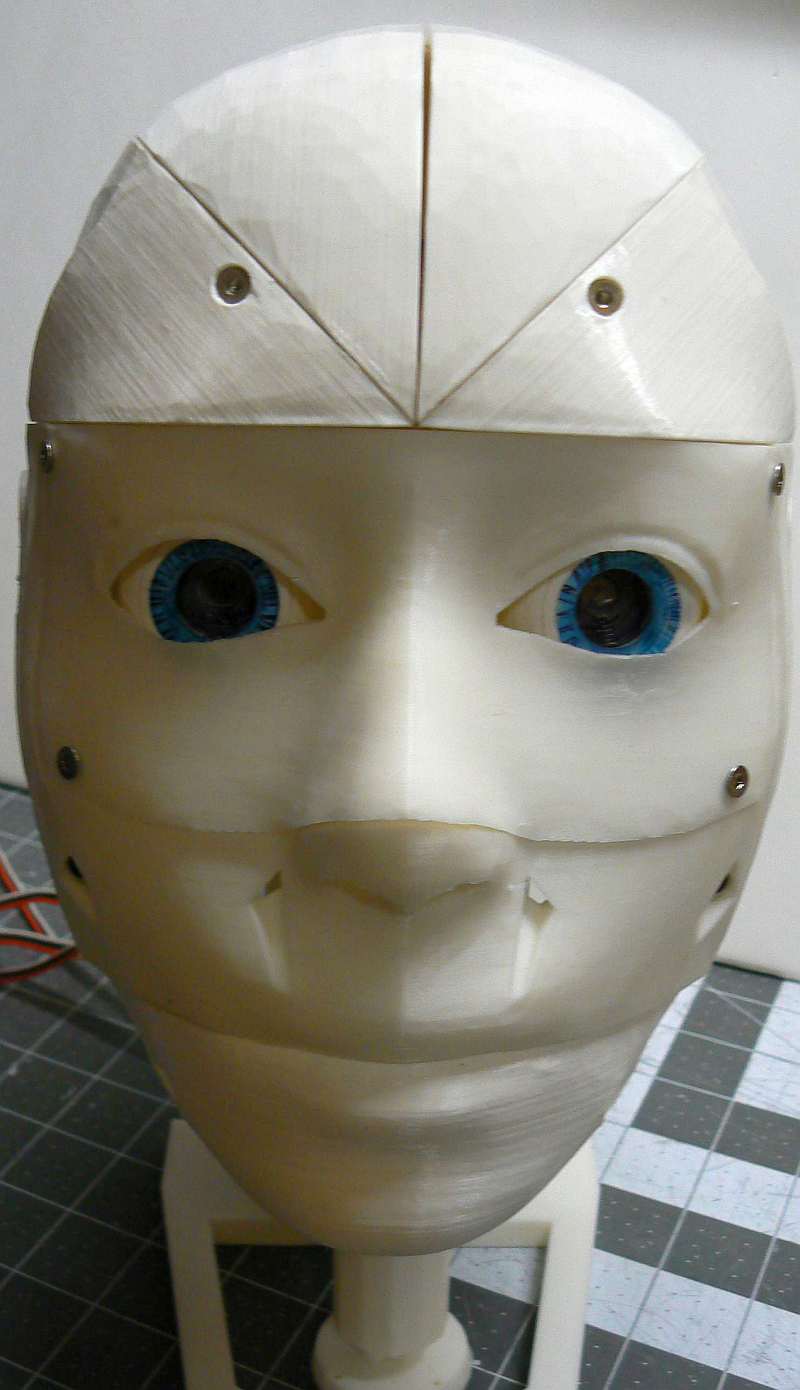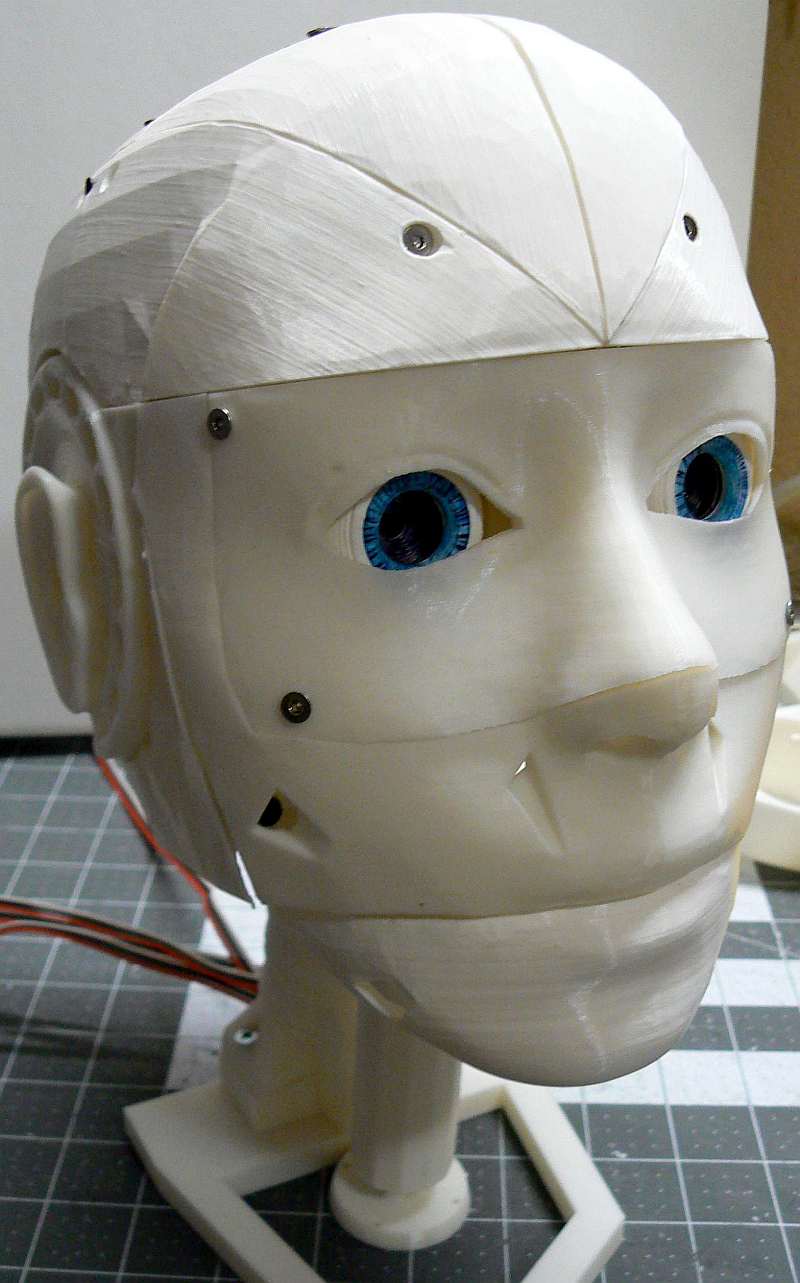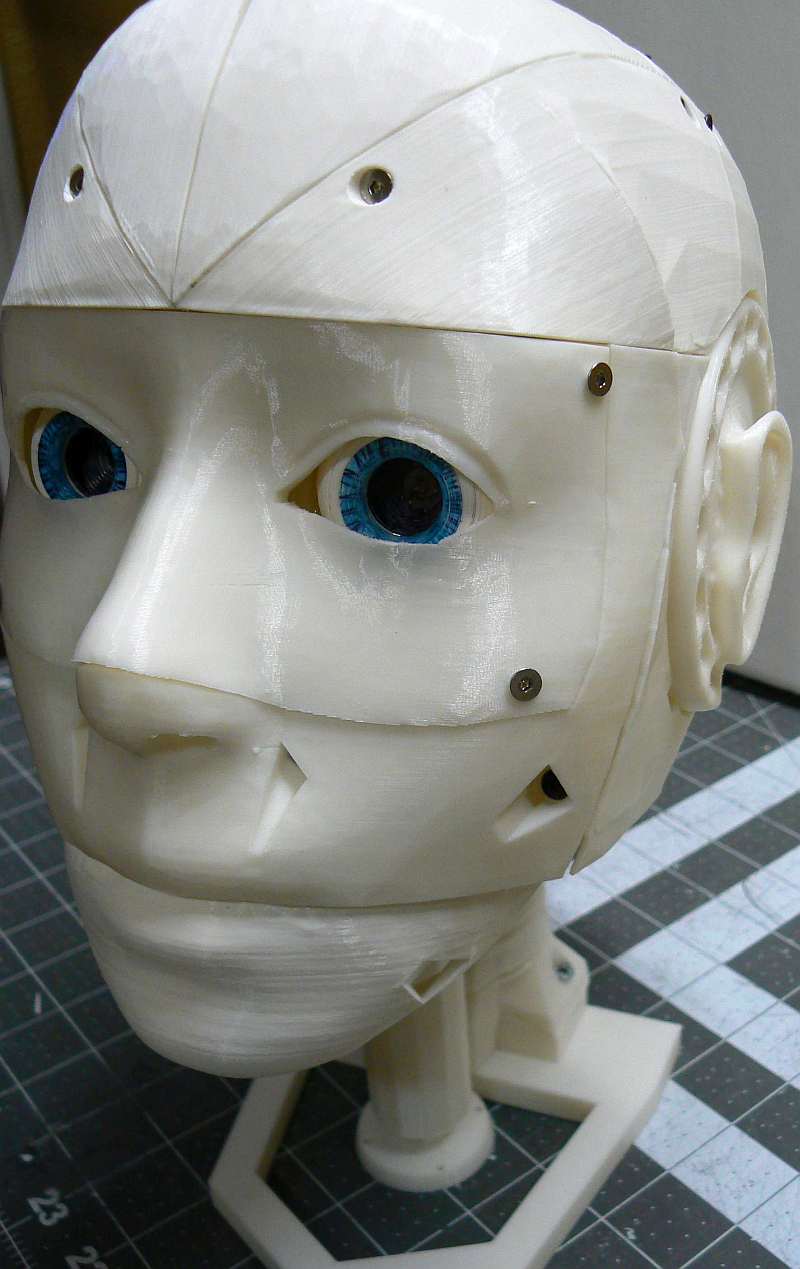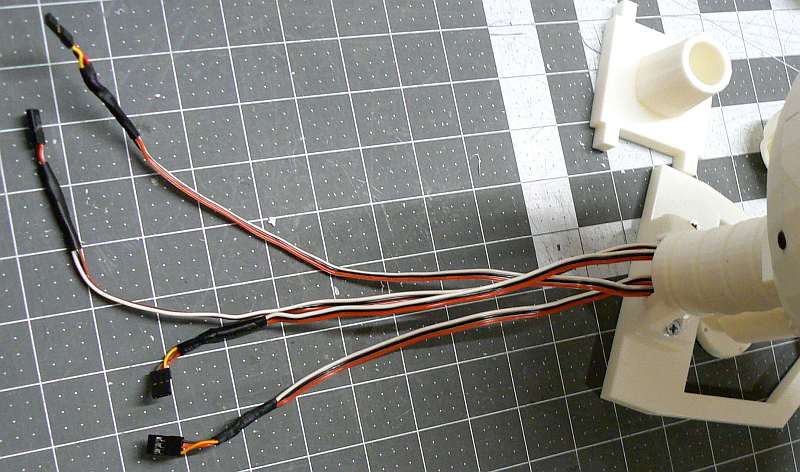 7/10/2017
Finishing up the rest of the 3d prints for the neck/head. I should have the rest of the bits I ordered in the mail today. Here are the last parts: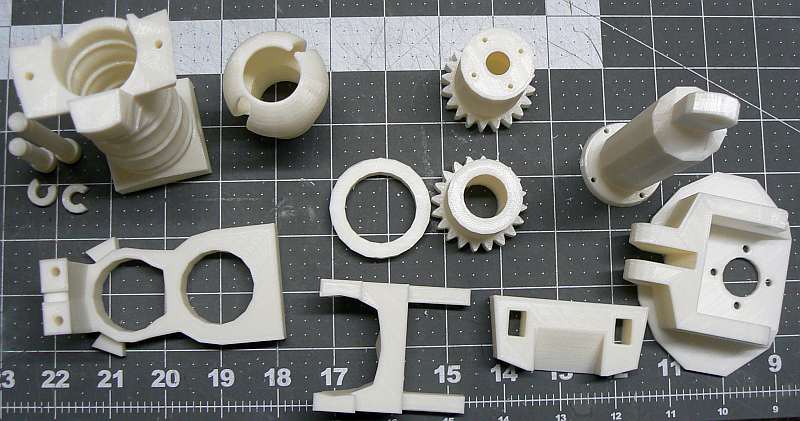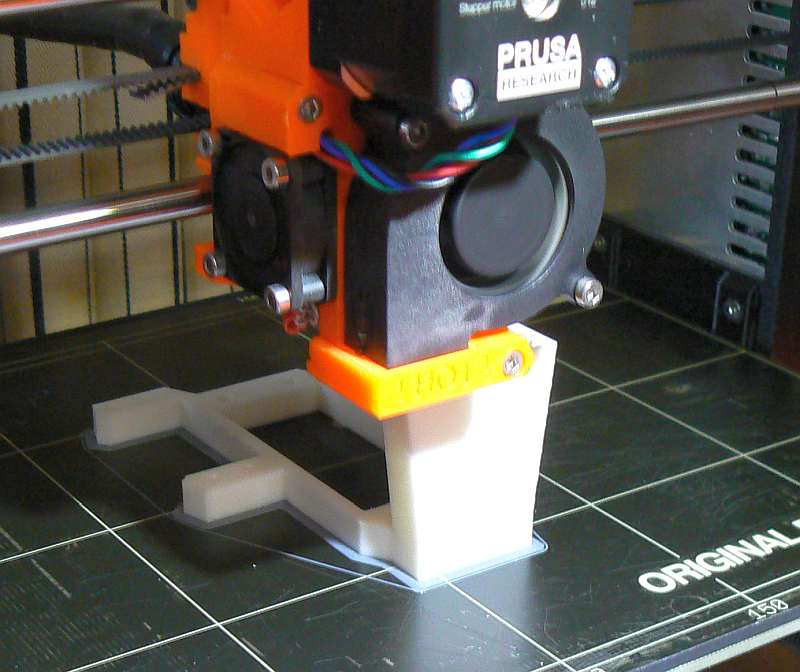 7/9/2017
I got a bit more done. The eye mechs are done and are installed. I highly suggest going to the InMoov website and watching the build guides and tutorials. It will save you a lot of time, especially when you need to reprint a part that takes over 4 hours!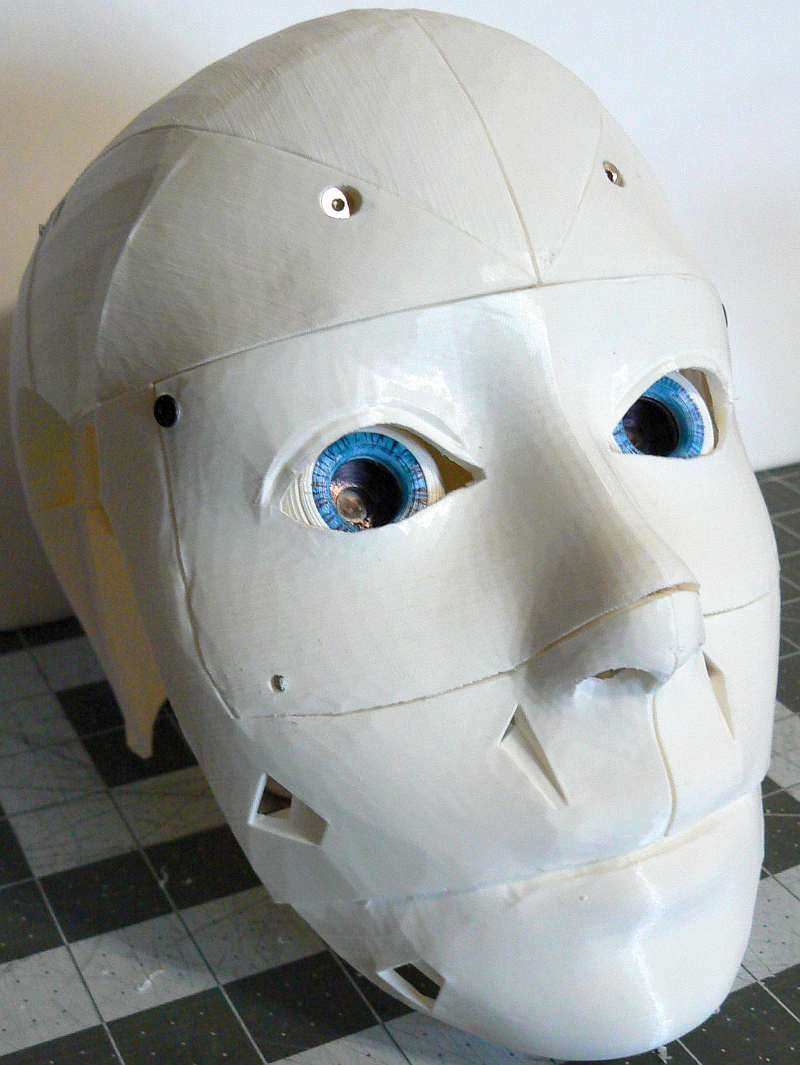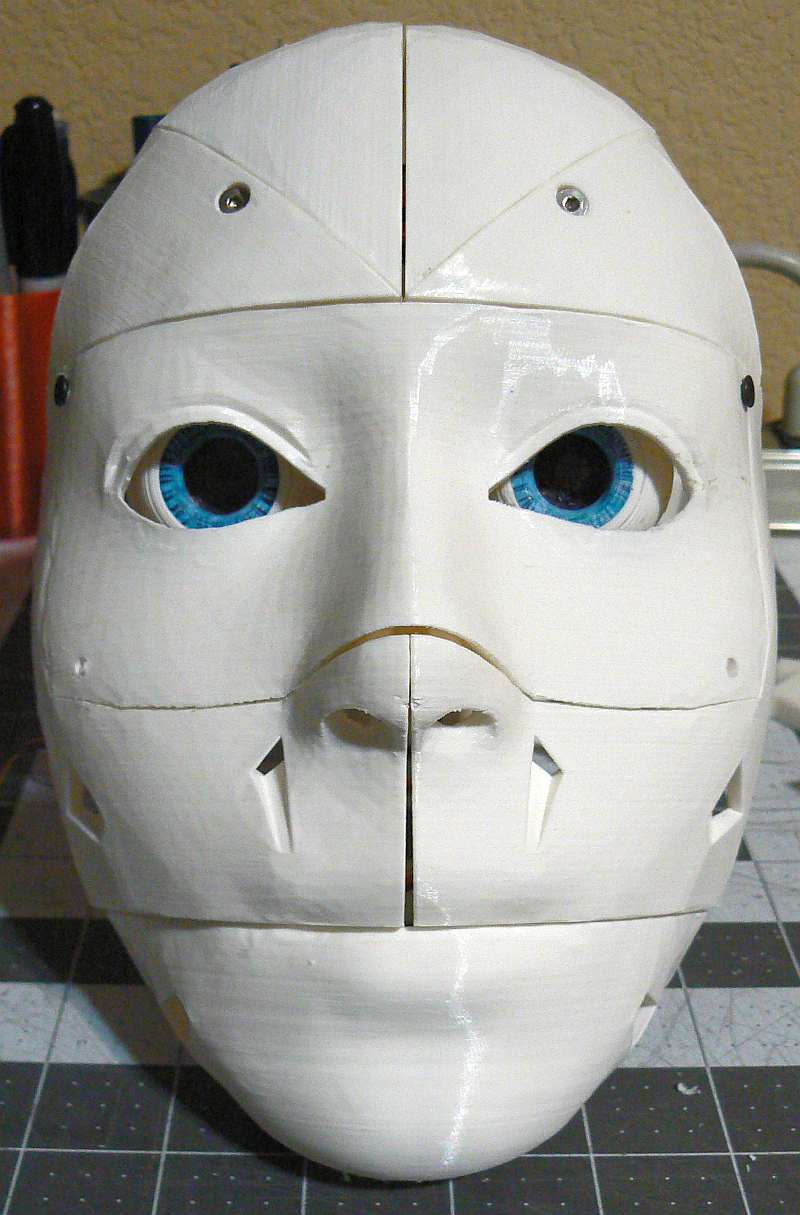 I have temporarily assembled much of the skull, but need to finish printing out the neck assembly to mount it all up correctly. But when complete, it will have vision, eye movement, mouth movement and next movement. It should be pretty awesome!
7/5/2017
I am only building the neck and head portion to start. The large servos alone are a bit spendy, but I am willing to see how far I can go. So far I am just printing out all of the parts and have ordered the screws for assembly. Here is the basic shape of the for the face: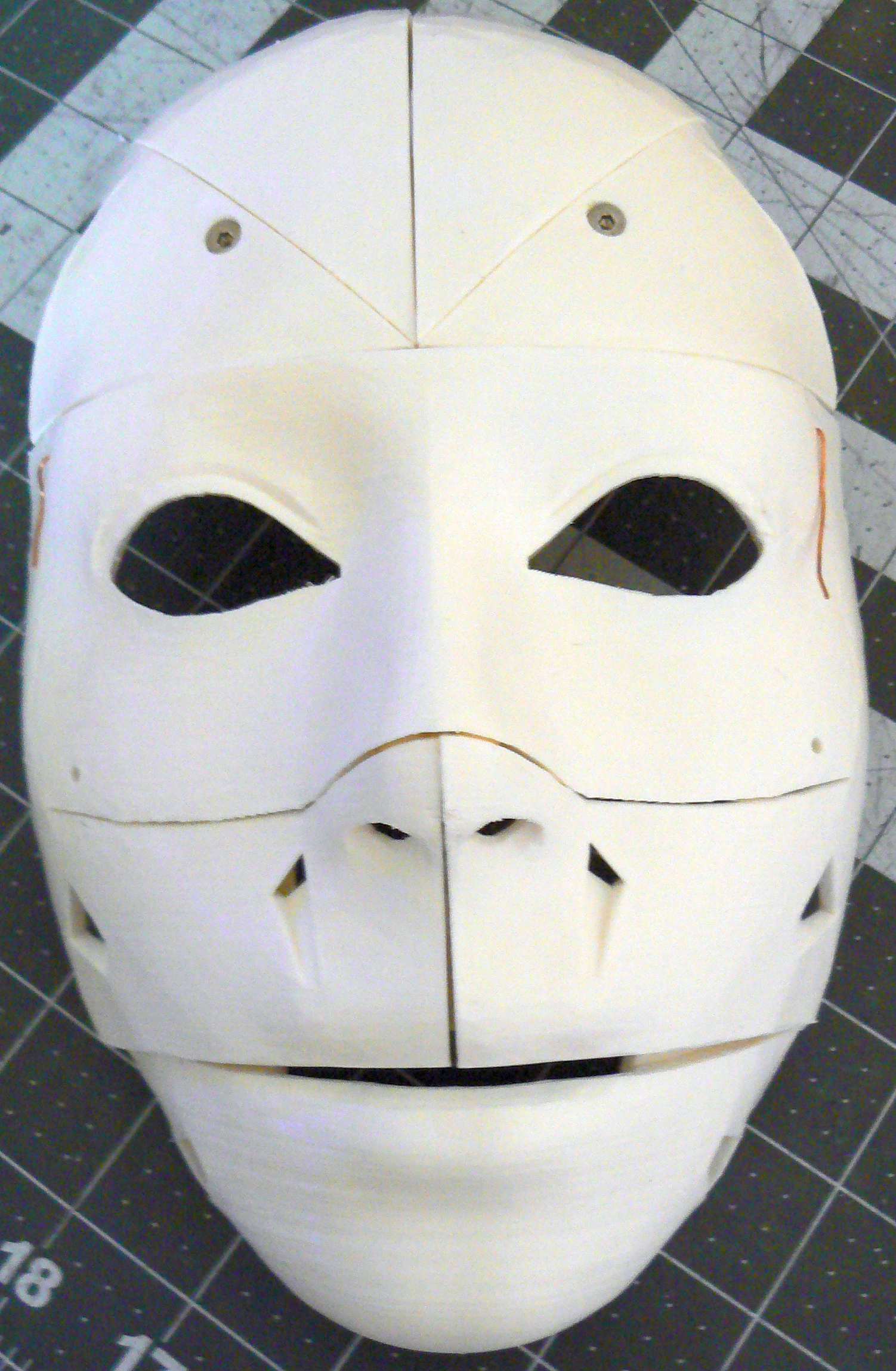 I am currently printing out the rest of the pieces for the head and neck. Lots of hours of printing.